I love jewelry - necklaces, earrings,
rings and more! They make
a meaningful gift for your loved ones that last a lifetime.
I cherish the jewels I got from my parents. And
every-time
I look at the necklace I bought with my first pay-check, it takes me down my memory lane.
I recently had fun browsing Kranich's Jewelers filled with amazing selection of gorgeous jewelry.
They really do offer many beautiful jewelry pieces to choose from. No matter what your taste, budget or style, there is something for everyone!
Kranich's
makes a wonderful place to shop for the special people in your life.
Necklaces are my favorite

jewels

. I love how necklaces can really add to any outfit you wear. I
especially LOVE this
Everlon Diamond Knot Pendant
. Isn't it simply gorgeous?!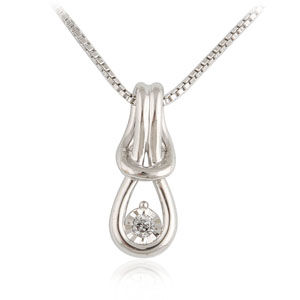 I LOVE chocolate and think Hershey's Kisses are some of the cutest chocolates I've eaten. Wouldn't it be fun to can show off my love for Hershey's by wearing it! Kranich's Jewelers have an adorable selection of
Hershey Kiss Jewelry
.
Check them out.
Kranich's Jewelers has been around for over 100 years, and has an extensive selection of fine jewelry and gifts.
They have

jewels

from many designers including
Simon G
, Ritani and more.
I could browse their site for hours on end, and definitely recommend checking it out for yourself.
If you are looking for the right engagement ring, check out their
Artcarved
collection.
You can connect with Kranich's on
Twitter
and
Facebook
for updates
.
What is your favorite Jewel?
Disclosure: This is a sponsored Post.
Pin It Now!