I am so glad I accepted this challenge to let putti play with cardboard boxes, she had lots of fun playing/ painting with them. Love these crazy creatures she made!!
I was very excited when Rachelle from
Tinkerlab
invited us to participate in the Cardboard box challenge as part of their First Year Blogiversary. Congratulations to Tinkerlab!!!
The Idea was that the project be executed by children (
process-based art, rather than craft
), but adults could facilitate or collaborate. I gladly accepted to take part because Putti enjoys playing with the cardboard boxes. Kids always like the box better than what is inside dont you think so? You will agree with me by the end of the post!! Dont forget to check all other participants posts, they are all professional teachers and artist parents with amazing ideas...
She has loved them even as a baby, loved exploring the boxes. Used to be really happy to climb in and out and enjoy herself just sitting inside one. Hemanth would often push her around in one. She had lots of fun and kept asking for more box rides :-) She enjoyed taking little plastic lids, books, some of her toys in and out of boxes. One of such picture..
I did not have any big boxes around and also did not do many outside activities as I was
busy
lazy to carry all the boxes 2 floors down from my apartment. So just gave whatever boxes i had at hand to putti and allowed her to play with them. She was sooo happy with the pile I gave her, I feel kids need very little things to be happy!!
Putti, putti what do you see/make ?
I built a road for my car...
I see alphabets...... M, H, N
I see a cart for my dolls....
To make it easy for her to pull along, i punched a hole and tied a ribbon.
I play peek a boo....
I can paint on them...
I made crazy faces.... puppets
I splat painted on them...
More pictures and details of our splat painting is
here
Do you let your kids play with empty cardboard boxes?
Be sure to check out
Tinkerlab's post
with links to 20+ other amazing parents who are posting today about "Playing with the Cardboard Box". Make sure to check all the other people's posts, remember many are professionals so you will get great ideas and get inspired to play with cardboard boxes!!! I am sure you will agree that these Boxes are endless FUN!!
***Thanks for the Inspiration Tinkerlab!***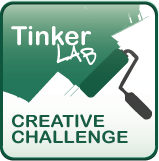 Please give us thumbs up!
Thanks!
Linking to :
Made by little hands
,
We Play
,
Tots Tuesday
,
Show and tell
,
Kids get crafty
,
Creative Juice thursday
,
High Paw
,
Its Play Time
,
For kids friday
,
Fun for kids Friday
,
Play academy
,
Saturday Artist
,
No time for flash cards
,
Craft school sunday
,
Art for little hands
,
Kids can craft
and all other places mentioned
here
Pin It Now!